Custom aluminum long captive thumb screw knob stainless steel round knurled head thumb bolt decorative brass knurled thumb screw
Finish:Black, ZINC, Plain, Black Oxide, ZINC PLATED, BLUE DYED, Cadmium Plated, Zinc-aluminum Coated, Chrome Plated, Zinc-Flake Coated, Silver Plated, Blue Anodized
Material:Brass, Stainless Steel, Steel, Aluminium, Plastic, Titanium, NICKEL, Bronze, Nylon, brass,copper,aluminum,steel,stainless steel etc.
Measurement system:INCH, Metric
Head Style:Pan, Truss, Flat, Oval, Round, HEX, Cheese, Binding
Place of Origin:Guangdong, China
Brand Name:Jeasnn
Model Number:thumb screw 101
Product name:knurled thumb screws
Sample:Availble
Surface treatment:natural,anodized,plating
Process:lathe machining,anodizing
Service:Customized OEM CNC Machining
Equipment:CNC Lathe Machines
Size:Customized Size
Drawing Format:2D/(PDF/CAD)3D(IGES/STEP)
Processing Type:Auto Lathing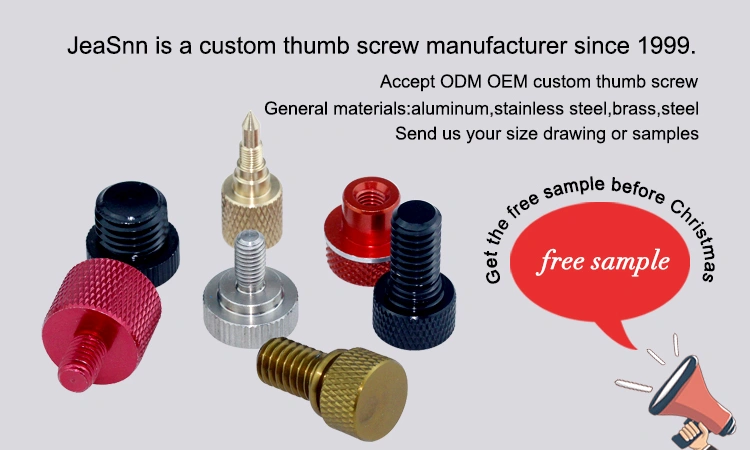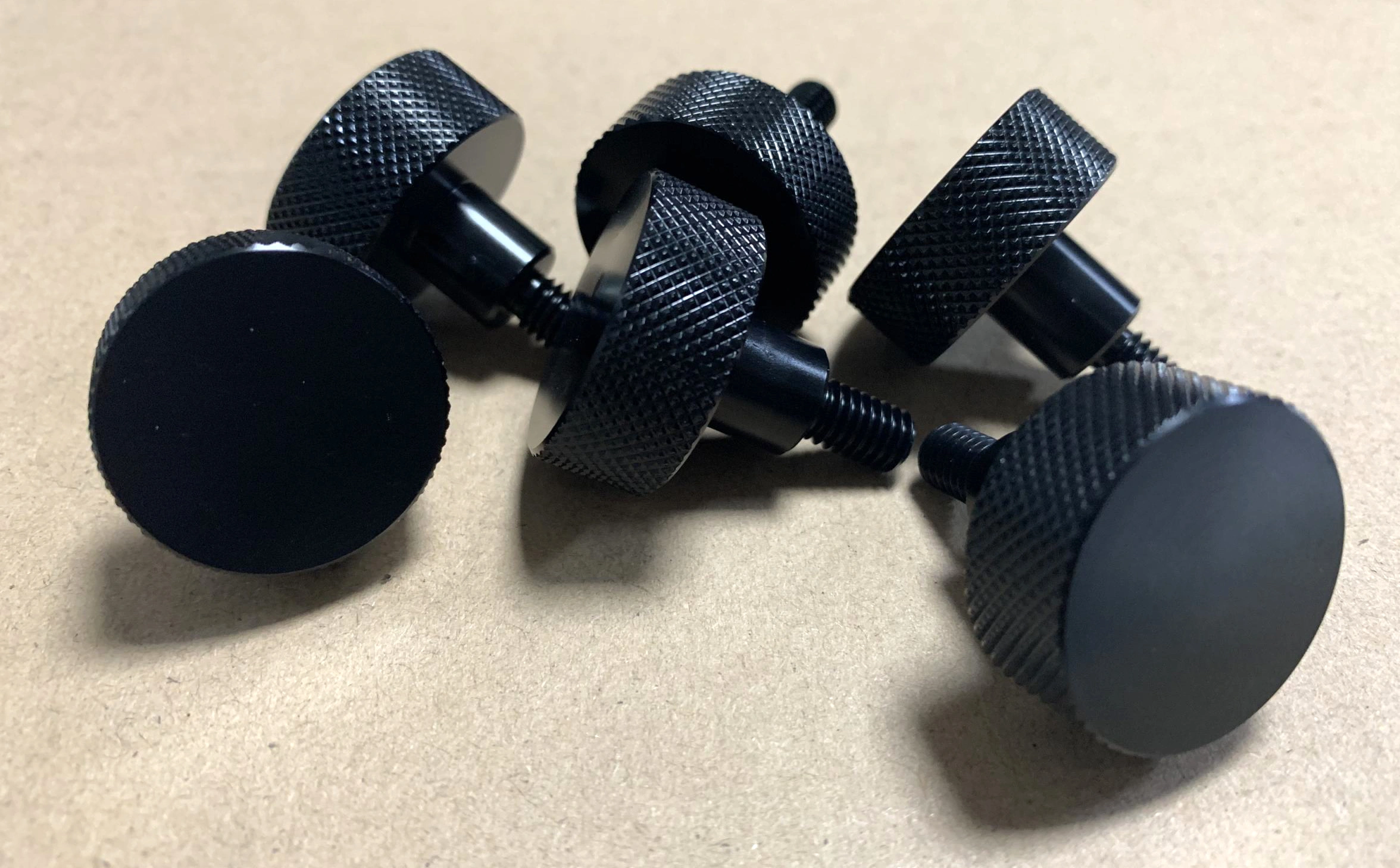 What is the purpose of a thumb screw?
Thumb screws offer a hand-adjustment feature, which allows for simple action to fasten, tighten, loosen, or remove the screws. The main benefit is that no tools are needed, so assembly teams and end-user consumers can adjust the screws with thumb and forefinger alone.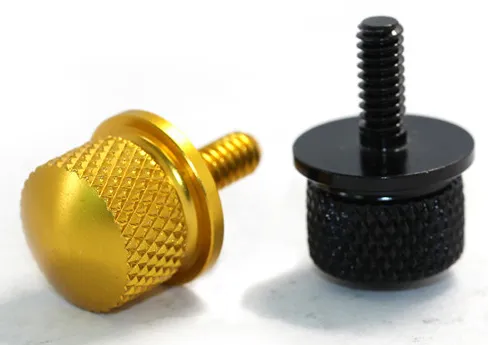 Thumbscrew can mean: Thumbscrew (fastener), a type of screw with a tall head and ridged or knurled sides, or a flat vertical head, intended to be tightened and loosened by hand.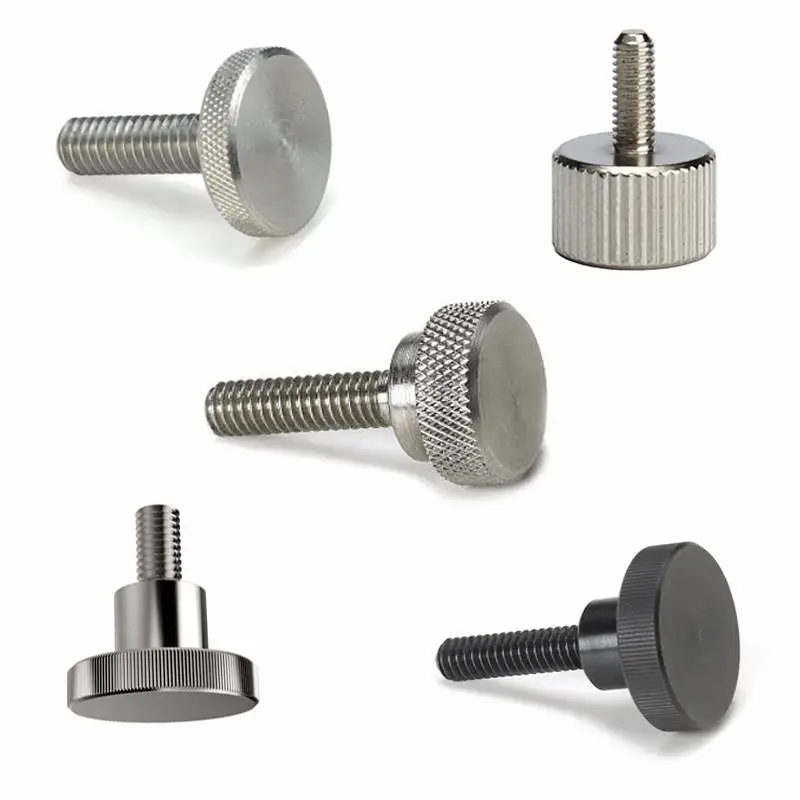 What is the applications of thumb screw?
Suitable for all types of Cover / Housing / Power Supply / PCI Slots / Hard Drives fixing and drive bays.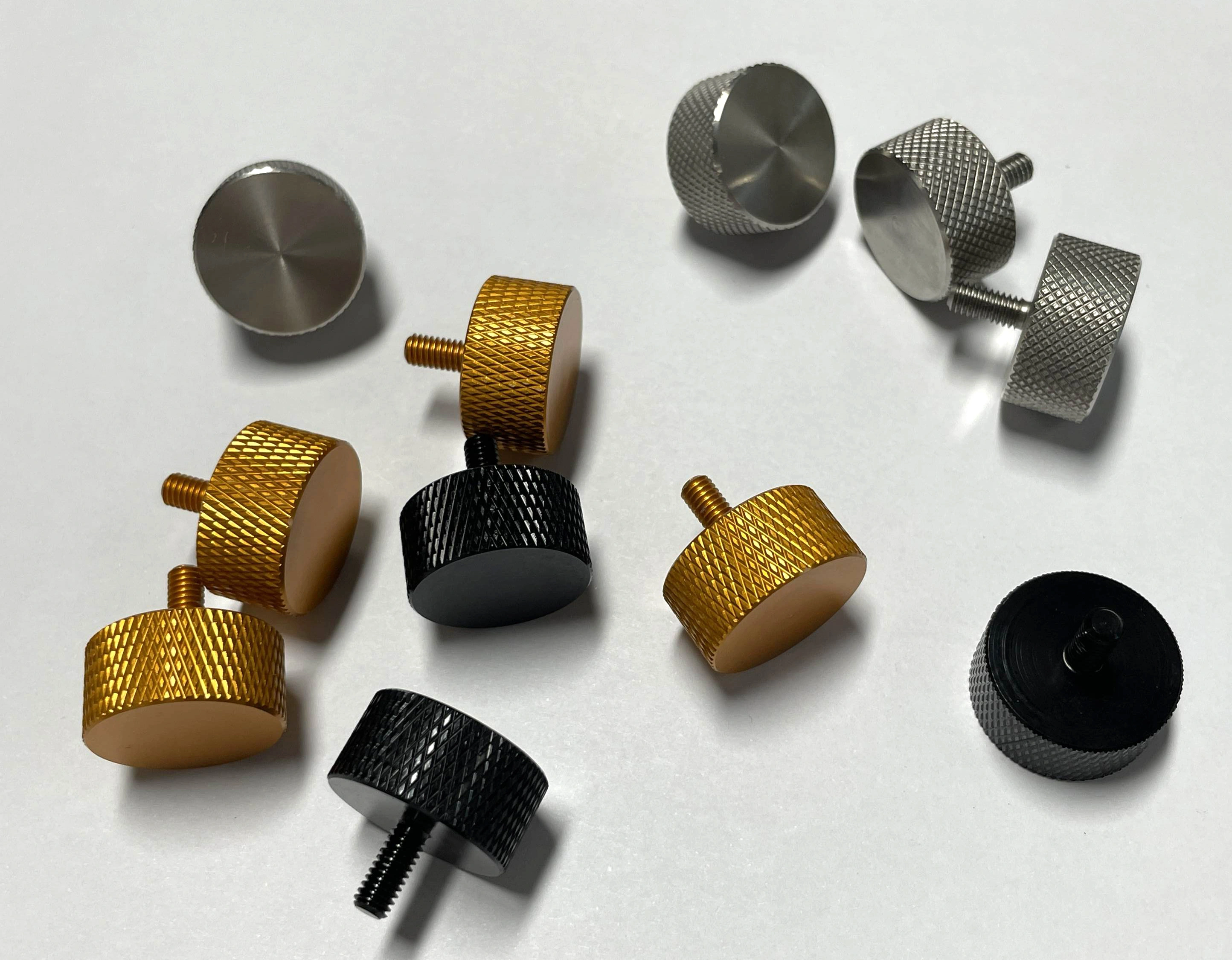 Besides, we provide custom-made thumb screws use for skateboards,lighting ,3D printer,CNC router for our customers.
In a word,no matter what kind of thumb screws you want to customize for your project, Jiesheng hardware team can meet your needs.You design it, we make it. Tell me what you think,we provide machining design services for you.
Contact us to get stared instant quote today.
| | |
| --- | --- |
| Item | Specification |
| Finish | Black, ZINC, Plain, Black Oxide, ZINC PLATED, BLUE DYED, Cadmium Plated, Zinc-aluminum Coated, Chrome Plated, Zinc-Flake Coated, Silver Plated, Blue Anodized |
| Material | Brass, Stainless Steel, Steel, Aluminium, Plastic, Titanium, NICKEL, Bronze, Nylon |
| Head Style | Pan, Truss, Flat, Oval, Round, HEX, Cheese, Binding |
| Product name | knurled thumb screws |
| Sample | Availble |
| Surface treatment | natural,anodized,plating |
| Process | lathe machining,anodizing |
| Service | Customized OEM CNC Machining |
| Equipment | CNC Lathe Machines |
| Size | Customized Size |
| Drawing Format | 2D/(PDF/CAD)3D(IGES/STEP) |
| Processing Type | Auto Lathing |
1.

Poly Bag + Carton

2.Customized Package Available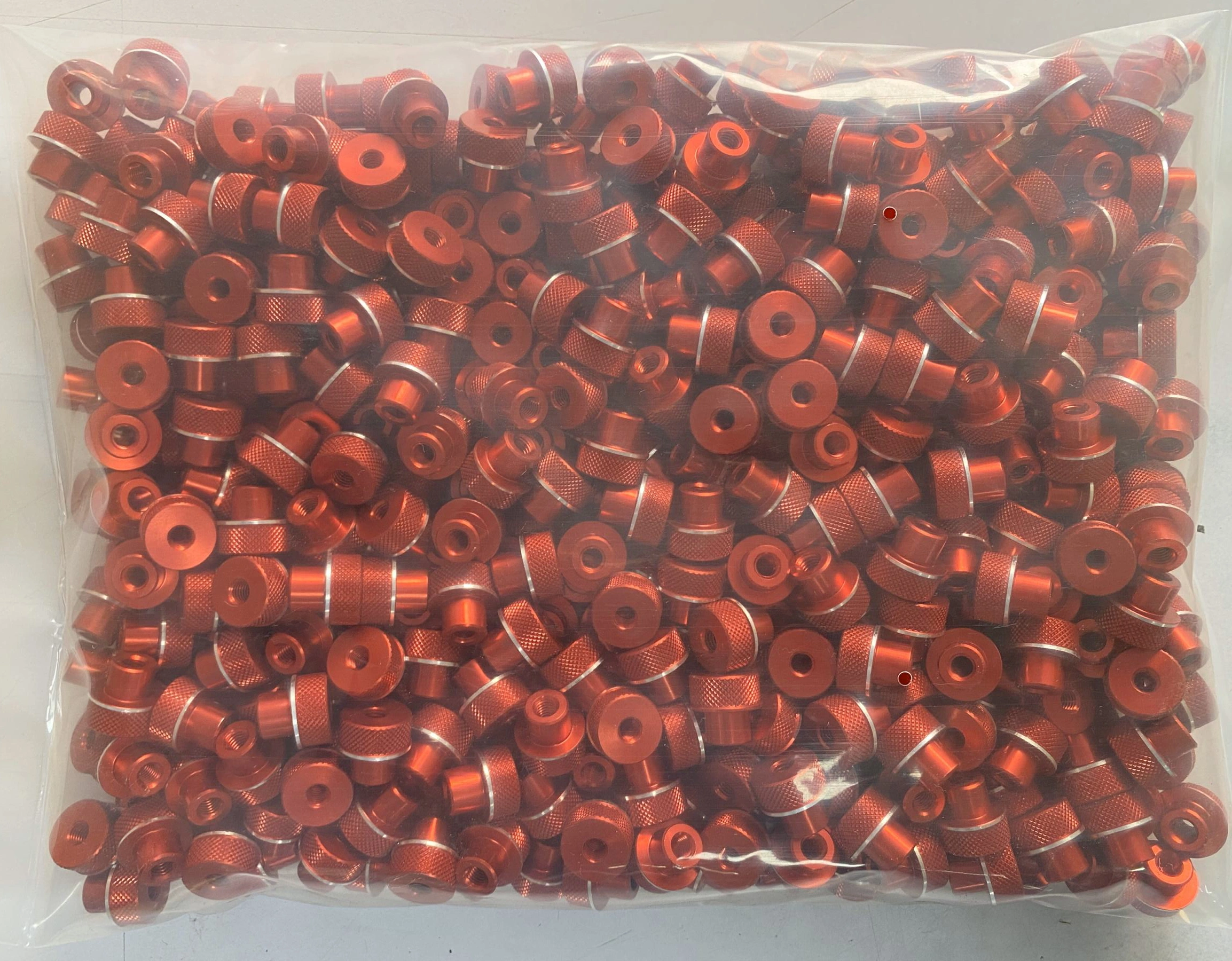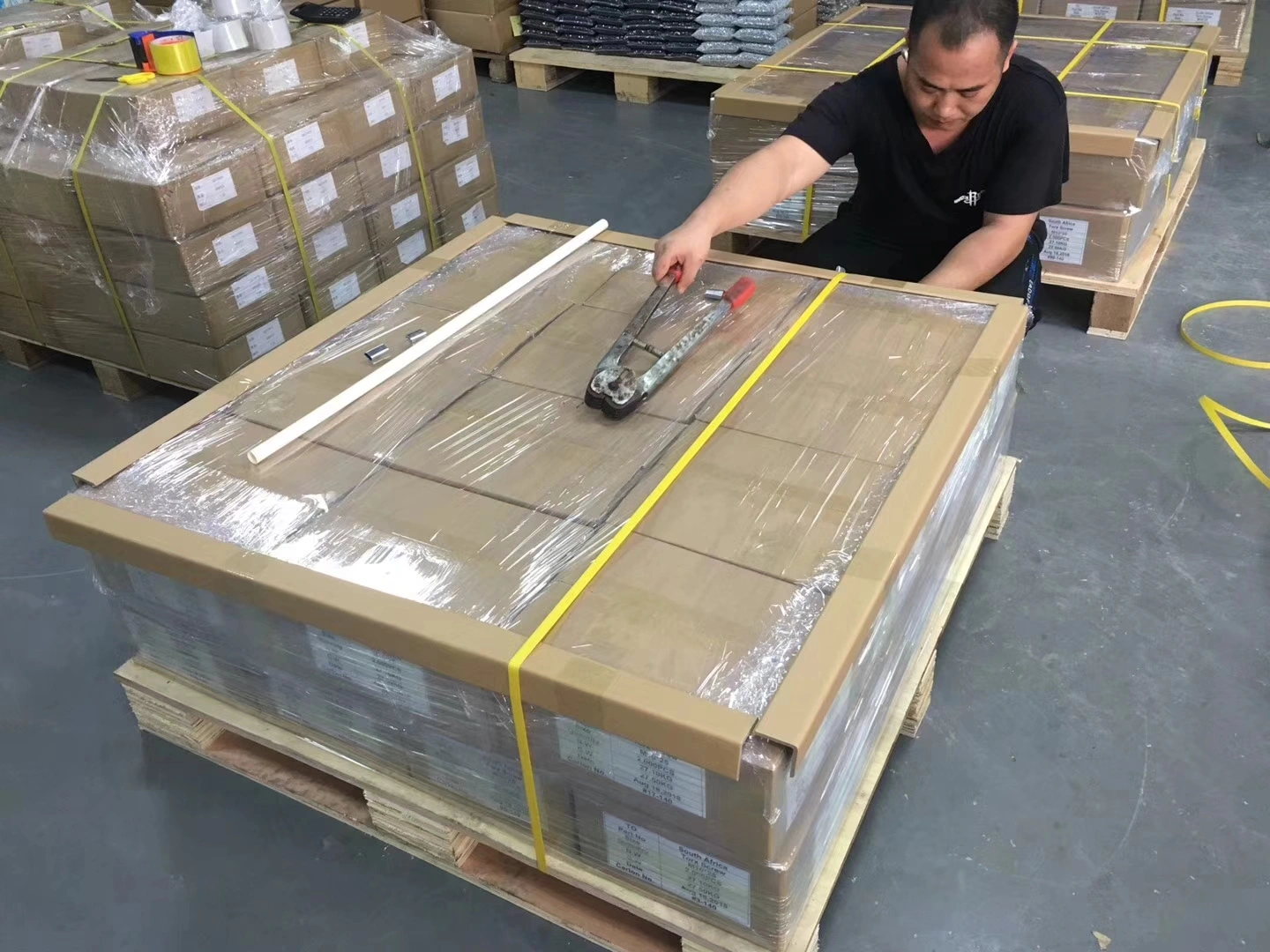 Jiesheng Hardware is a professional manufacturer of custom precision CNC machining parts, CNC turning parts, shafts, custom screws, and nuts. Our factory is located in a Chinese manufacturing base--Dongguan. Since 2008, we have been focusing on the design, production, and sales of precision metal parts to provide a one-stop service for our customers. We can provide customers with perfect product design and develop efficient and high-quality production plans with our professional technicians. At present, we mainly design, develop and produce precision hardware spare parts for safety equipment, intelligent lighting, mechanical equipment, electrical equipment, and other industries. Jiesheng has been strictly complying with ISO9001:2015 quality management system. We have introduced more than 100 sets of advanced machines, such as (Citizen) CNC milling machines, CNC machining centers, CNC lathe machines, precision automatic lathe machines, and screw machines. The tolerances of the products can reach +/-0.001mm. We have Japanese Mitutoyo coordinate measuring Machine, 2.5 projectors, laser screening machine, microscope, hardness machine, torque machine, roughness meter, altimeter, and other high-precision imported testing equipment. Inspection specifications for each batch of raw material. Every production process is executed strictly. Samples can be ready in as fast as 30 minutes.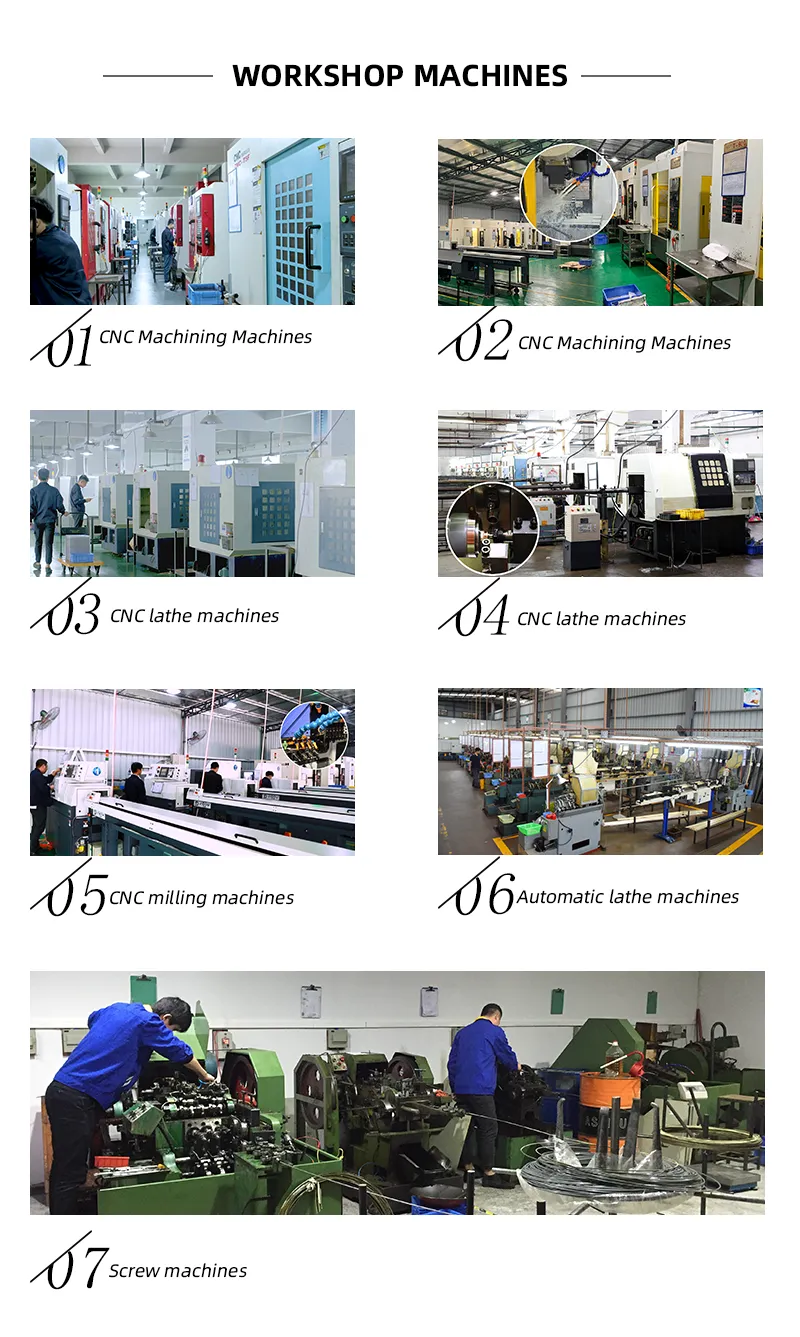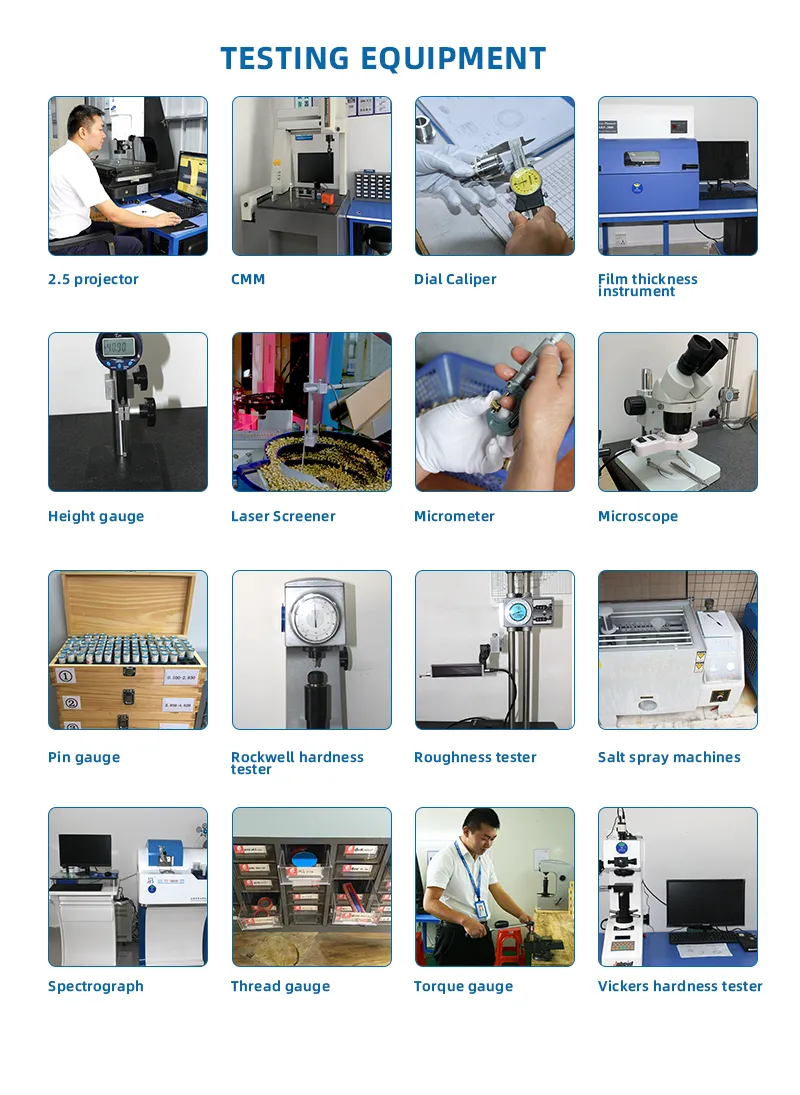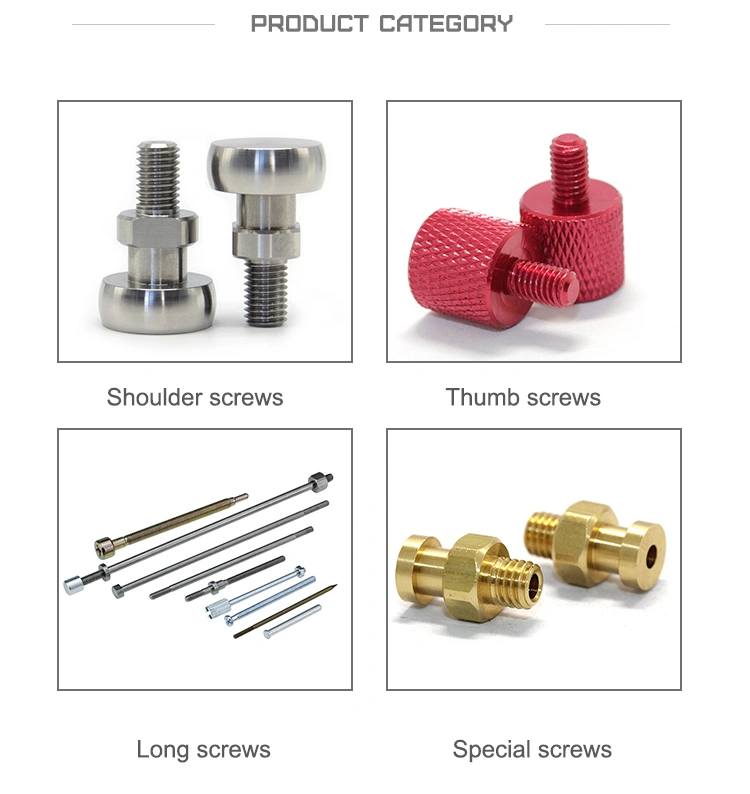 1.How can I get thumb screw sample?
Yes, just need sample cost, we will return it back in mass production.
We also provide free samples in special conditions.

2.How about the lead time?
It depends on quantity, generally 7-20 days after order confirmation.

3.Can you give me help if my products are very urgent?
Yes, we will try our best to give you help. Because we have our own factory to produce.
We can flexible to adjust our production schedule.

4.I want to keep our design in secret, can we sign NDA?
Sure, we will not display any customers' design or show to other people, we can sign NDA.

5.Can we know the production process without visiting the factory?
We will offer a detailed production schedule and send pictures and videos which show the machining progress.