Meet the CNC machining team in Jiesheng hardware
author: Jiesheng hardware
2021-12-21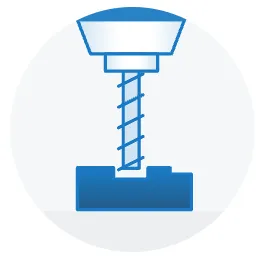 Jiesheng hardware is a customized machining parts, turning parts, milling parts, screw and nuts manufacturer, who has more than 20 years of cnc machining experience.
There are four machining workshops(CNC milling,CNC turning,CNC machining)in our factory. Let me show you four qualified machinists are responsible for the operation.
1-Machinist Mr. Han,who is charging CNC turning and CNC milling;
2-Machinist Mr. Zhou,CNC turning;
3-Machinist Mr. Jiang,CNC machining ;
4-Machinist Mr. Rong,screw department.Custom made precision screws.
All of your package will be packed well by Mr. Pan.
Our competitive capabilities include the best service(Supplier of the world's top 500 companies), fastest delivery(sample are ready as fast  as in 30 mins ).
For further information about Jiesheng hardware, welcome to visit www.cncmachingparts.com