CNC Machining Services for Security Devices
author: Jiesheng Hardware
2022-01-11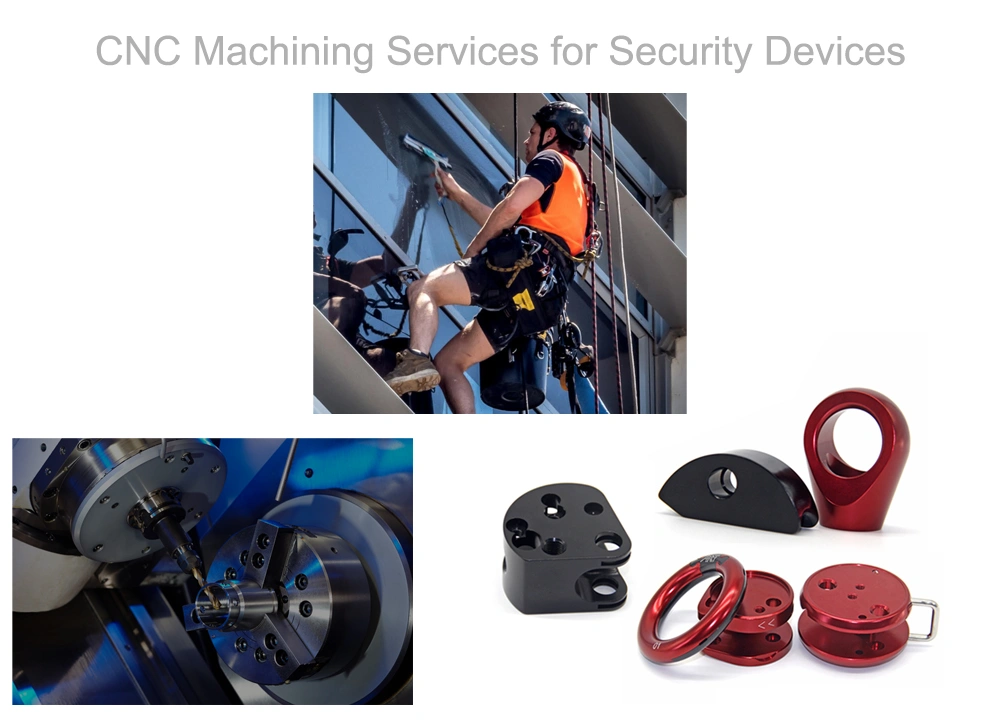 Dongguan Jiesheng offers efficient, tailored CNC machining services for security devices. We have the years of experience to get you your parts fast.

Typical applications of machined parts for the security industry include:

• High Altitude Anti-fall Safety Buckle
• Aluminum Rock Pulley
• Aluminum Wheels
• Audio Components
• barrier and lock systems
• Alarm Systems
• Surveillance Cameras
• Fire Detection

We regularly work with the following materials while machining products for the security industry.

• Aluminum
• Stainless steel
• Steel Alloy
• Brass
• Bronze
• Copper

Our Machining Capabilities

• 3,4 And 5 Axis Machining
• CNC Milling
• CNC Turning

Secondary Operations

• Grinding
• Broaching
• Thread Rolling

Other Industries Served: Security Devices, Lighting, 3D Printer, Medical Devices, Oil & Gas, Automotive, Construction, Electronics, Robotics, and Transportation.

We focus on fast turn-around and rapid delivery. When your project requires precision machined parts, check out our CNC machining capabilities. At Dongguan Jiesheng is our specialty - no project is too big or too small, too simple or too complex.

For more information about us or to request a quote, contact us today.