CNC Machining Services for Oil and Gas Industries
author: Jiesheng Hardware
2022-01-12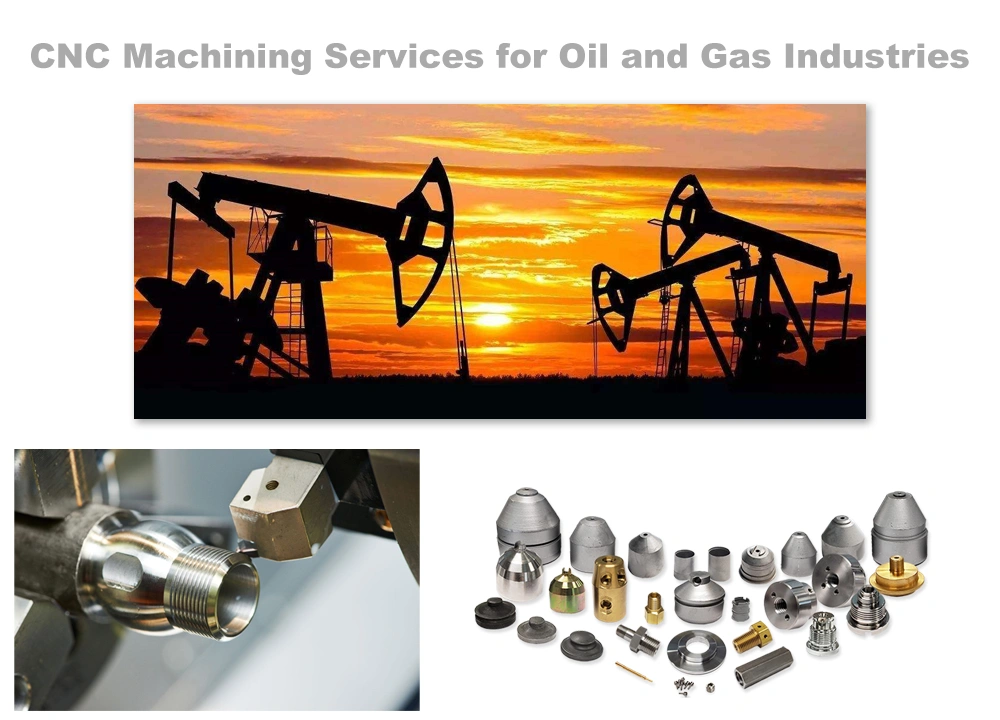 Oil and Gas industries often require parts to be machined with critical tolerances, complex geometries and exotic materials. Our extensive experience in supplying mission-critical machined parts for these industries has earned  Etone Technology a reputation of excellence in CNC precision machining services for the Oil and Gas markets. We help customers to produce high quality machined components at a cost efficient price point, as well as get products to market quicker!
Our oil and gas industry clients approach us for the following CNC machining services:
• CNC Turning and Milling: These are two important processes in CNC machining. These processes help us ensure precision of components.
• Precision Machining: Our precision CNC machining capabilities enable us to provide a wide range of services such as tapping, deburring, drilling, internal threading, etc. We can also provide a wide range of secondary services, such as plating, anodizing, heat treating, welding, etc. 
Materials We Work With
We regularly work with the following materials while machining products for the oil and gas industry. These materials have different machining characteristics and demand high finishes, as well as tight tolerances.
• Aluminum
• Alloy
• Stainless steel
• Brass
• Bronze
• Inconel 800
• Inconel 718
We provide CNC machining for the following components and parts:
• Spacers
• Rings
• Insert
• Sleeve Bearings
• Wing Nuts
• Lens Cell
• Cushion Plungers
• Housings
• Hydraulic Components
• Guide Bushings
• Wrist Pin Bushings
• Throat Bushings
• Connected Rod Bushings
• Generator Shafts
• Communication Component
• Hoop Constraint
• Shaft Sleeves
• Control Sleeves
• Stuffing Box
• Equalizing Flapper
• Cylinder Block
• Flapper Mount
• Gas-Fluid Manifold Block
Jiesheng is the preferred partner for the oilfoil and gas industry projects. A dedicated workforce, state-of-the-art equipment, and extensive capabilities make us the premier source of quality parts for oil and gas industry.
Other Industries Served: Security Devices, Lighting, 3D Printer, Medical Devices, Oil & Gas, Automotive, Construction, Electronics, Robotics, and Transportation.  
Contact us today about our CNC machining services or to request a quote for your next project!