CNC Machining Services for 3D Printer and CNC Router
author: Jiesheng Hardware
2022-01-10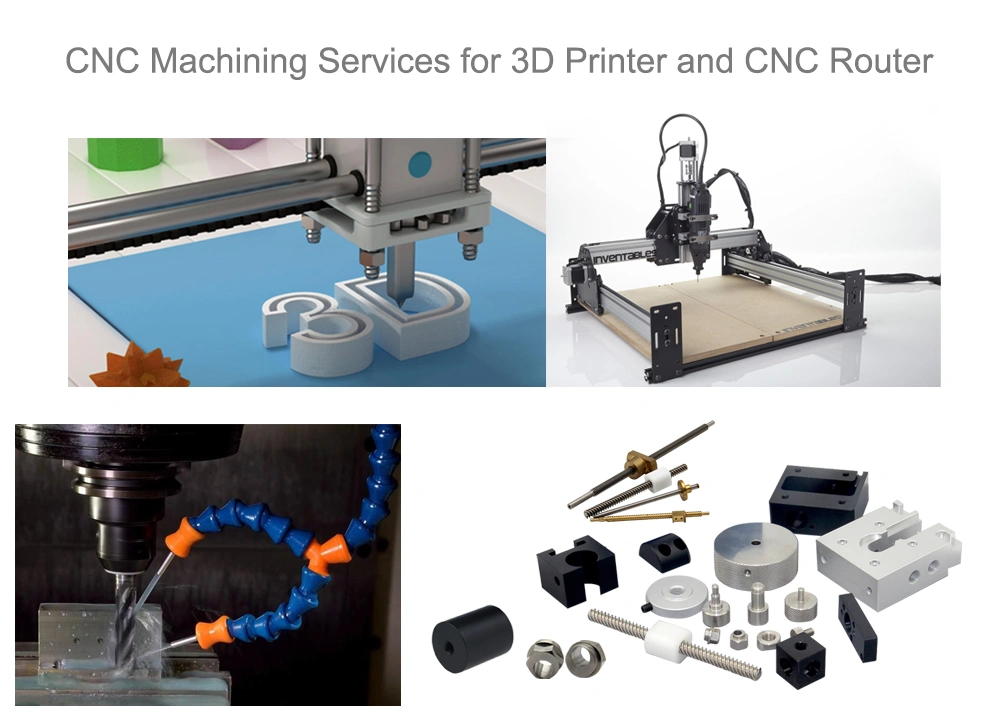 Dongguan Jiesheng is a full-service ISO 9001:2015 certified precision machine shop specializing in providing custom CNC machining services.

From design to production, our CNC Machining Services provide us with the capabilities to produce durable, high-quality components for 3D printer and CNC router.

Typical applications of machined parts for 3D printer and CNC router include:

• Spindle Bracket
• Spindle Mount 
• Main Bore
• Top Nut
• Eccentric Nut
• Corner Connector
• Trapezoidal Rod
• Lead Screw/Ball screw 
• Flexible Coupling
• Nozzles
• Jog Knob
• Aluminum Plate
• Nut Block
• V Wheel
• Thumb Screw
• Timing Pulley

We regularly work with the following materials while machining products for 3D printer and CNC router.

• Aluminum
• Stainless Steel
• Steel Alloy
• Brass
• Copper
• Bronze
    
Other Industries Served: Security Devices, Lighting, 3D Printer, Medical Devices, Oil & Gas, Automotive, Construction, Electronics, Robotics, and Transportation.

Our experienced team is ready to manufacture the parts you require. Don't hesitate to call us, or alternatively, send us an email.